Why A Cheap Panel Beater Will End Up Costing You More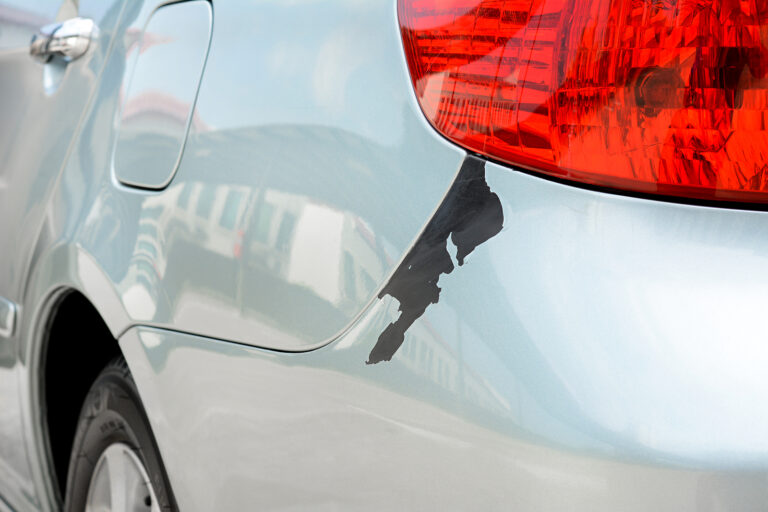 Is your panel beater working for you, or your insurance company?
SO YOU'RE LOOKING FOR A CHEAP PANEL BEATER? READ THIS FIRST!
Over the years we've seen firsthand the damage done by cheap panel beaters. Often it's pricy to fix the repairs and reverse the shoddy work completed by cheap panel beaters.
When you go with a cheap panel beater, you might be think that you're saving a few bucks. But take it from us, cheap panel beaters are not cheap, and you'll pay more later on down the track.
Non-genuine parts, poor quality repairs and cheap paints are all part of a cheaper price.
By going with a cheaper repairer, you risk the optimum performance, appearance and safety of your vehicle.
Read on to find out the top tricks pulled by cheap smash repairers and panel beaters.
Don't get taken for a ride!
HOW CHEAP PANEL BEATERS ARE ABLE TO CUT COSTS
NON-GENUINE PARTS
Cheap panel beaters are known for using non-genuine aftermarket replacement parts. These parts usually do not meet the specifications set by the car manufacturer.
Aftermarket parts, often imported from poor quality manufacturers, have no guarantees in place for safety and performance. Using these parts risks the safety and reliability of your vehicle.
Vehicle manufacturers make large investments to ensure that genuine replacement parts reach optimum performance and safety standards, as well as maintaining the original appearance of your vehicle. They are also subject to safety recalls and come with lifetime guarantees.
REPAIRED, NOT REPLACED
Cheap panel beaters will often not replace parts at all. Some panel beaters will repair broken parts when they should be replaced instead.
Vehicles are engineered so that the drivers and passengers are protected in the event of a collision. If damaged parts are not replaced, they compromise the structural reliability of the vehicle.
Weak or unreliable parts may reduce the effectiveness of your vehicle's in-built safety measures.
CHEAP PAINTS
The use of cheap paints may keep costs low, but you and your car will be paying for it later down the road!
Cheap paints degrade much faster than quality paint. When this cheap paints starts to fade and peel, your car's panels are not protected against the elements, and exposed metal will begin to rust.
Cheap paints are also more dangerous, as they continue to emit toxins long after the paint has been applied.
POOR CUSTOMER SERVICE
Is your panel beater working for you, or your insurance company?
Cheap panel beaters are often working to meet a cost requirement set by an insurance company. To meet these specifications, shortcuts are often made to reduce the overall costs of repairs, and customer service is usually the first casualty.
'CHEAP' IS NOT CHEAP. GO FOR GREAT VALUE INSTEAD!
Great value does not mean 'cheap'. Value means getting the best possible service at a competitive price.
Cheap panel beaters and repairs certainly do not offer the best value for money, as you risk needing expensive repairs later down the track.