We are Removing Plastic Packaging from our Windscreens in Line with the 17 UNGGs
As a responsible business, D & C Auto Glass support positive initiatives to reduce business waste that are harmful to the environment.  This also ties in well with our support for the 17 UN Goals for Sustainable Development  (#11 and #12 in particular) and our ongoing push to do our bit for a sustainable environment.
Our major supplier of auto glass, the Fuyao Group, is now the world's largest automotive safety glass manufacturer.  As a responsible corporation, the Fuyao Group has been placing a much stronger emphasis on environmentally friendly initiatives and is regularly renewing it's business operations to find new ways to achieve sustainable growth.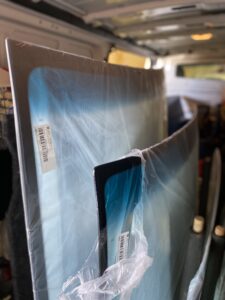 One of the areas identified is the use of plastic packaging in windscreen products.
In light of the greater push for sustainable growth, the Fuyao Group has made the decision to completely move away from using plastic packaging for their products in all markets including Australia and is putting pressure on our local suppliers to completely eliminate plastic packaging starting immediately
We, at D & C Auto Glass, applaud the foresight that our overseas suppliers have shown.  Let's work together for a better environment benefiting ourselves, our loved ones and future generations.